Welcome to the El Centro Elementary School District
Health Services Website!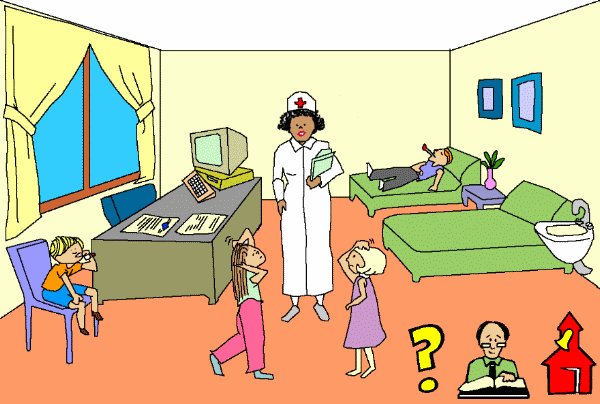 Children of all ages must be physically, mentally, and emotionally healthy so they are able to learn. The school nurse shares in the responsibility of helping each student reach full educational growth and maximum potential in physical and mental health. The district nurses provide a health services program for the District's students that focus on the assessment, evaluation, maintenance, and improvement of health. The El Centro Elementary school nurses and health service staff's goal is to promote the health and safety of our students in school, at home, and in the community.
Bienvenidas al Distrito Escolar del El Centro Elementary
¡Pagina Electrónica de los Servicios de Salud!
Los niños de todas las edades deben de estar física, mental, y emocionalmente sanos para que puedan aprender. La enfermera de la escuela comparte esta responsabilidad de ayudar a cada estudiante a alcanzar su crecimiento educativo completo y su máximo potencial de salud física y mental. Las enfermeras del distrito escolar proporcionan un programa de servicios de salud para los estudiantes del distrito que se enfoca en asesorar, evaluar, mantener, y mejorar la salud. La meta de las enfermeras de la escuela y del personal de los servicios de salud es de promover la salud y la seguridad de nuestros estudiantes en la escuela, en sus casas, y en la comunidad.
Health Service Staff/ Personal Del Servicio Médico:
Teresa Najera, RN MSN - Health Services Manager tnajera@ecesd.org
Martha Monge, RN - Health Care Specialist II mmonge@ecesd.org
Patty Nieto, LVN - Health Care Specialist I pnieto@ecesd.org
Susan Urias - Health Assistant surias@ecesd.org
1256 Broadway Office 10
El Centro, CA, 92243
760-352-5712 ext 8541